I wanted to share my personal favorite Holiday Desserts with y'all before the big day. I'll be preparing some of these for our Thanksgiving Table. Each dessert is linked to the post so you can find the free printable recipe.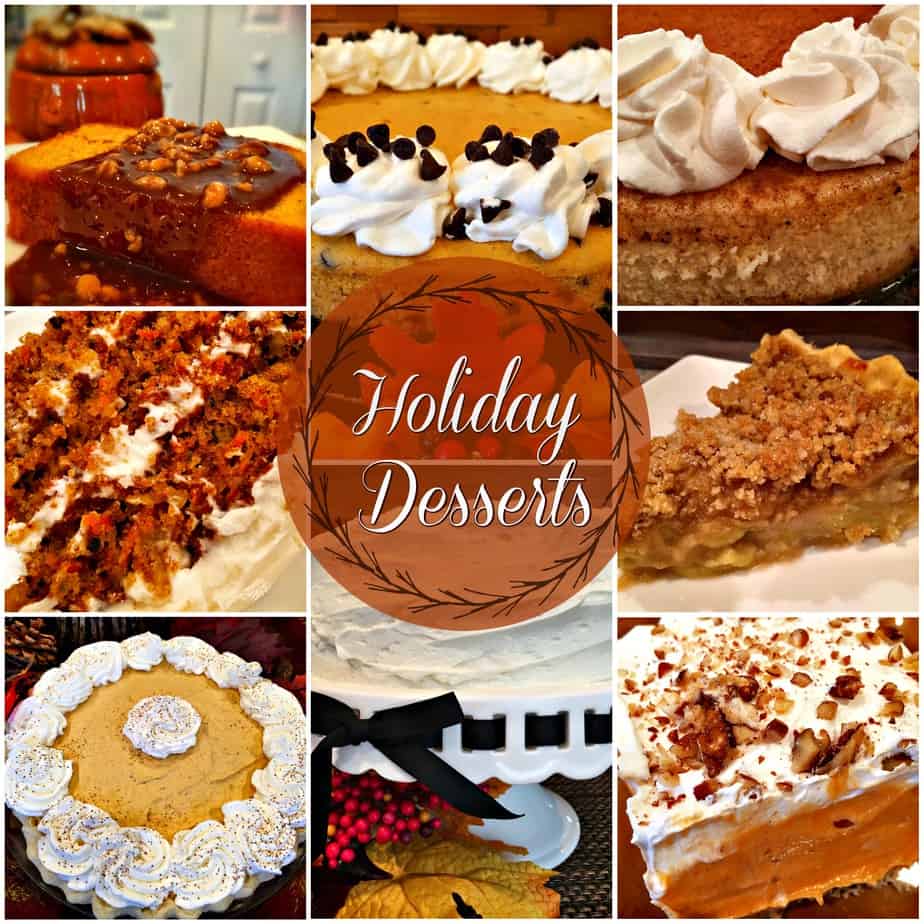 We're the kind of family to have MANY desserts and then say "I'll have a little slice of each!" (Then we go back for seconds! lol) I mean choosing sometimes can be so difficult…if not impossible. After all… why limit your choices when you don't have to?!!
Pumpkin Chocolate Chip Cheesecake is the number one requested dessert at Thanksgiving! It's a MUST! The creamy mildly spiced pumpkin and tiny melted chocolate chips just meld together with each and every bite. I discovered this AMAZING dessert years ago in one of those "check stand" Pillsbury cookbooks. I've been making it ever since. It never disappoints. NEVER!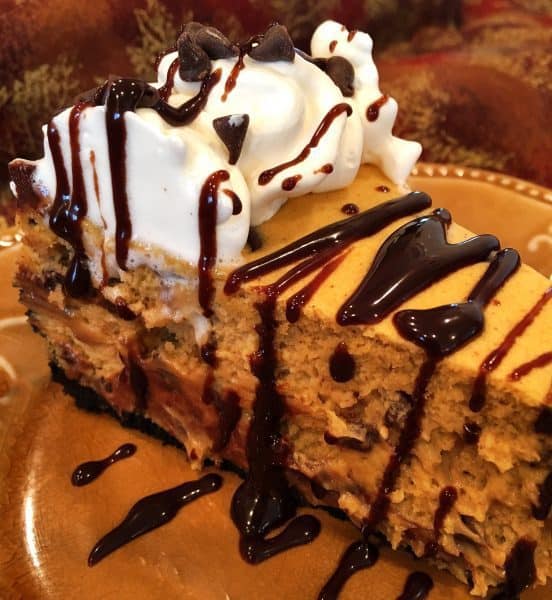 Another, long time, family favorite is this delicious Pumpkin Chiffon Pie! Lighter and creamier than traditional pumpkin pie this luscious dessert is the stuff friendships are made of!
Seriously! Last year I met my wonderful friend Kristi from "I should be mopping the floor" because of this pie!
One bite of this dessert and you'll never want traditional pumpkin pie again.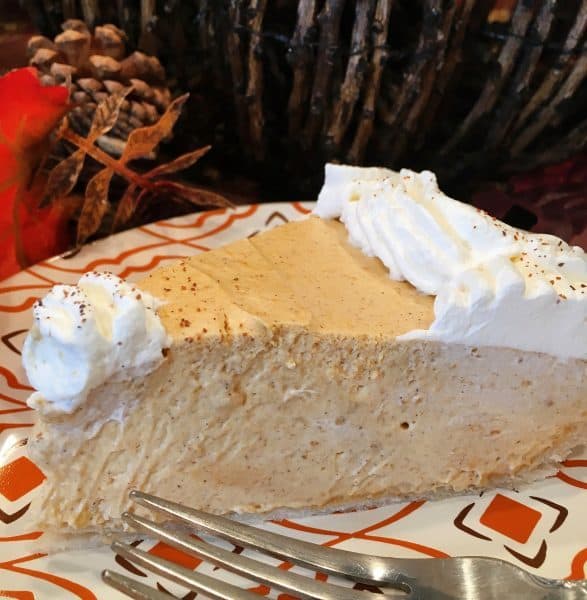 While we're on the topic of pie…(we were right?)… How about my new favorite! Dutch Apple Pie!
I'm almost embarrassed to say I'd lived on this planet, 40 plus years, and never made one… until a few months ago. My dear friends were coming to visit and I asked what they'd like for a "treat"? Her response…Dutch Apple Pie.
I can understand why! The thick delicious slices of fresh apples mixed with caramel sauce filling, topped with all that crumb! YUM!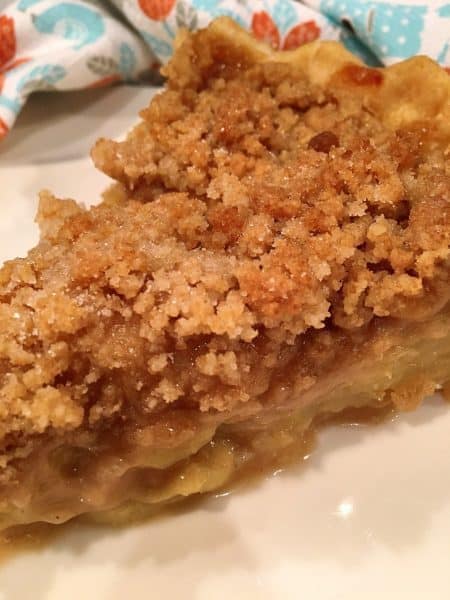 Looking for something a little different? How about my Pumpkin Pound Cake With Walnut Caramel Sauce! It's not super fancy, but the rich flavor of the homemade Walnut Caramel Sauce sliding down the sides of that moist dense pumpkin pound cake…Ohhh… dreams are made of desserts like this!
Serve it warm and your dinner guests will be in heaven!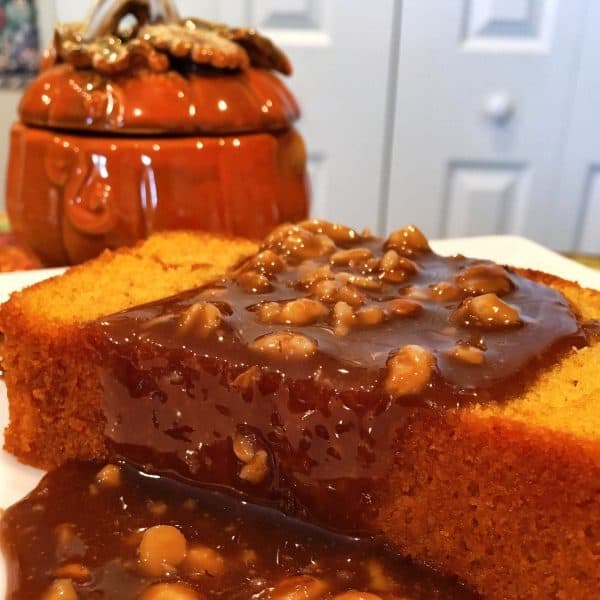 I don't necessarily think of this next dessert when I think of Thanksgiving or Christmas. However…from the looks of all its page views… y'all do! My World's Best Carrot Cake is #1 over and over again…day after day…week after week! Thank You!
I understand your passion for this cake. It's my very favorite too! I promise you'll never have a better slice of carrot cake in your life! I get asked all the time if it is as good and as moist as it looks. The answer…YES!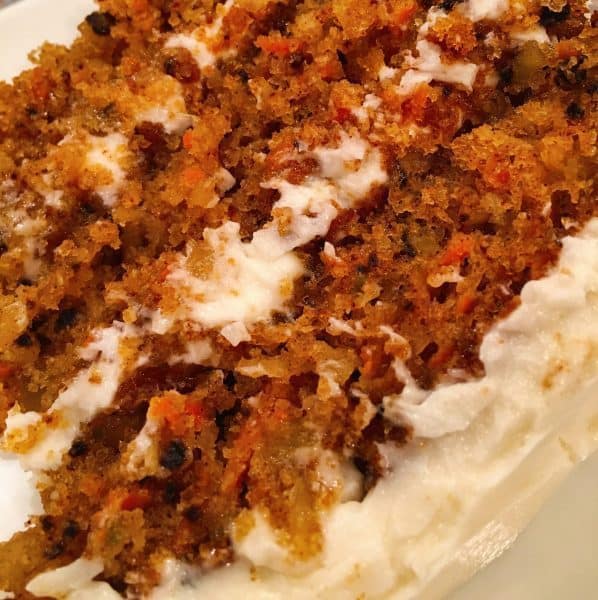 Another fun and delicious dessert to end your meal on is this Layered Pumpkin Lush!
It's also a great dessert to take to a big family gathering or church pot luck. It serves 12 or more and travels well in a 9 x 13 baking dish.
Among its other finer points is the buttery nutty crust, followed by a layer of cream cheese, pumpkin filling, and topped off with whipped cream and chopped nuts. Each layer blends together beautifully!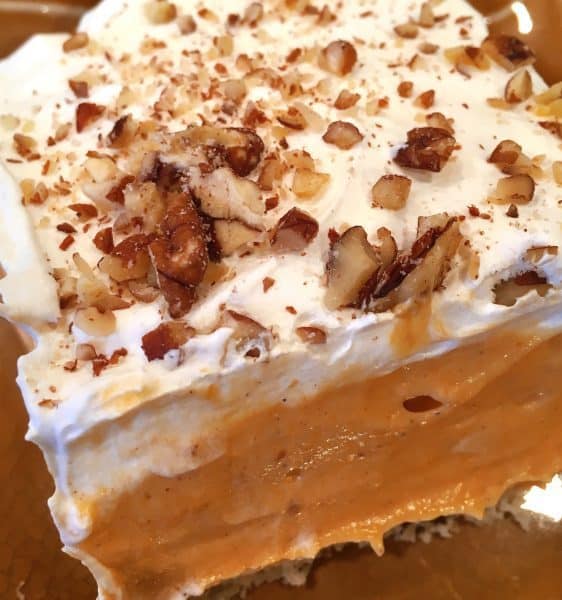 Moving along the dessert buffet train…is this simple yet stunning Pumpkin Cake With Cream Cheese Frosting! It can be made into a layer cake, as pictures, or a simple 9 x 13 cake.
This cake holds a special place in my heart. I found the recipe printed on a Fall Apron I had. I decided to make it, and see how it would turn out. I love the simple flavors of this pumpkin cake with its subtle hints of spice and its divine cream cheese frosting!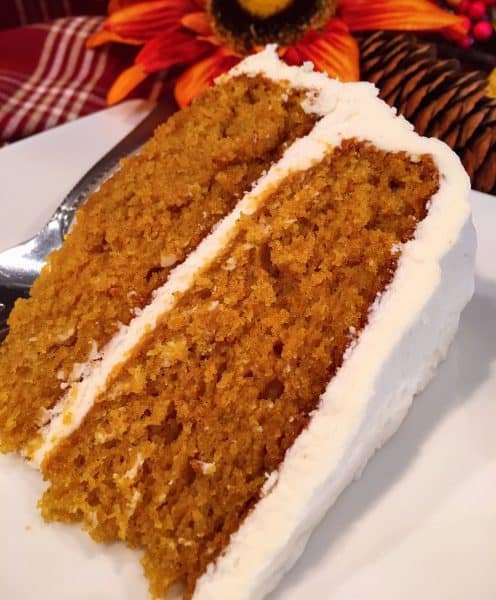 They say to save the BEST for Last! So I have…at least according to "Mars". This is his very favorite dessert of all time. This Tiramisu Cheesecake made him fall in love with Cheesecake. One bite and he was hooked! It will be on the dessert table for sure!
If you L.O.V.E. Tiramisu… you will absolutely love this cheesecake! It's creamy, full of mocha flavor, and hints chocolate! The crust is made from Keebler Pecan Sandie cookies and is soaked in Kahlua! Have I mentioned the flavor? (Only once or twice right? lol) Over the moon scrumptious!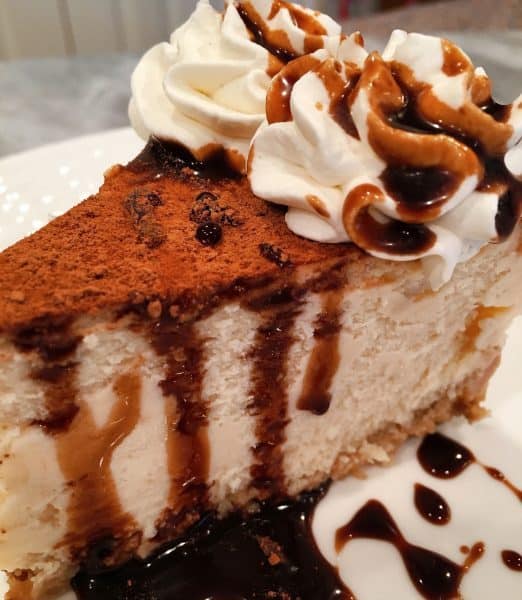 A meal as wonderful and time-consuming as Thanksgiving… deserves a grand finale! I think each one of these delectable desserts will delight your dinner guests. I know my taste buds are huge fans!
Remember to follow me on Instagram this next week as I share my Turkey day preparations. Let me say that again…as I TRY to share my Thanksgiving day preparations. (The stove repairman is here as I write this…so fingers crossed!)
Thank you for joining me. I hope I've at least tempted your sweet tooth!
Happy Nesting!