Sharing is caring!
A collection of the Best Christmas Cookie Recipes for all your Holiday baking needs. Everything from traditional "snowball" cookies to simple delicious sugar sprinkle cookies!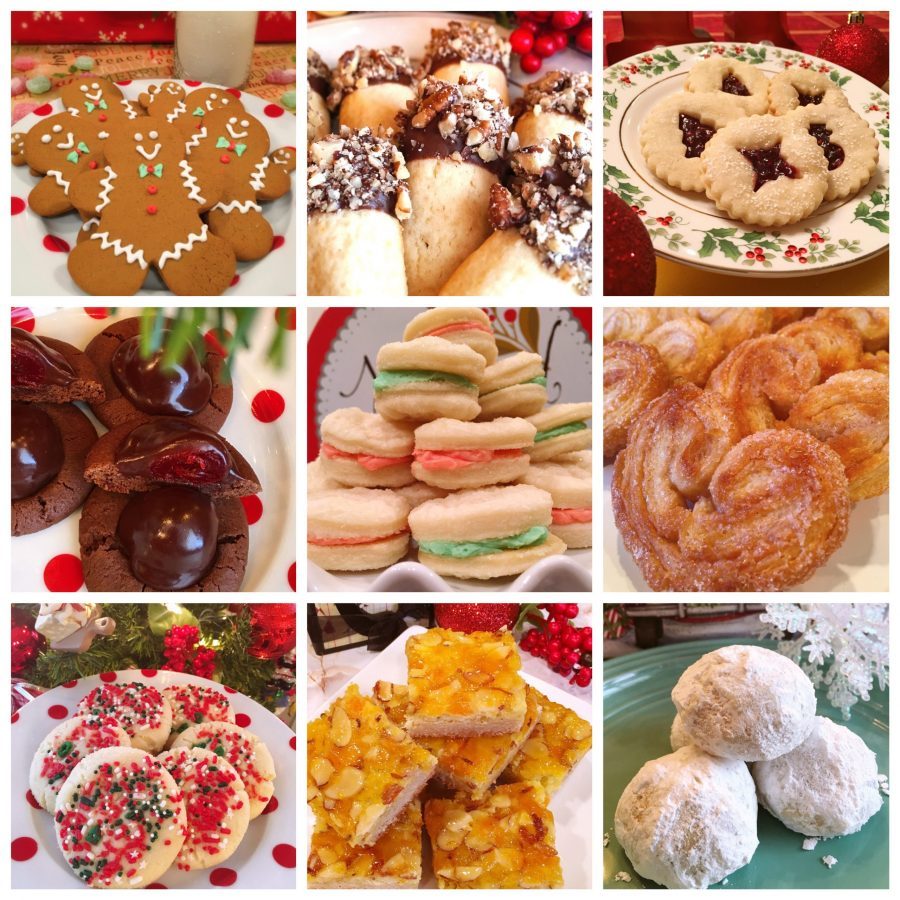 Every year at Christmas time I decide to give the ol' KitchenAid mixer a good work out by baking all my favorite Holiday treats. I love baking for the Holidays. Cookies are the main attraction! I make a huge platter filled with all the BEST Christmas Cookie Recipes. Tried and true family favorites! Cookies are great for parties or small family gatherings. Plus there's the added bonus that you can package them up and share with neighbors and friends.
*As an Amazon Associate I earn from qualifying purchases. This post may contain affiliate links, which means that I may make a commission from any purchases at no additional cost to you. Thank you for your support!
This year I gathered them all together in one, easy handy-dandy place! I hope you'll have fun baking a few of these scrumptious cookies…and don't forget to leave a few out for the "Big Guy"! (I don't mean your husband or the family dog! I mean THE big guy…Old Saint Nick!)
Happy Holidays and Happy Baking! (Don't forget sampling is a MUST!)
The Best Christmas Cookie Recipes
A collection of all the BEST, tried and true, Christmas Cookie Recipes! There's sure to be one, or five, that will become favorites at your nest this Holiday Season!
Sharing is caring!